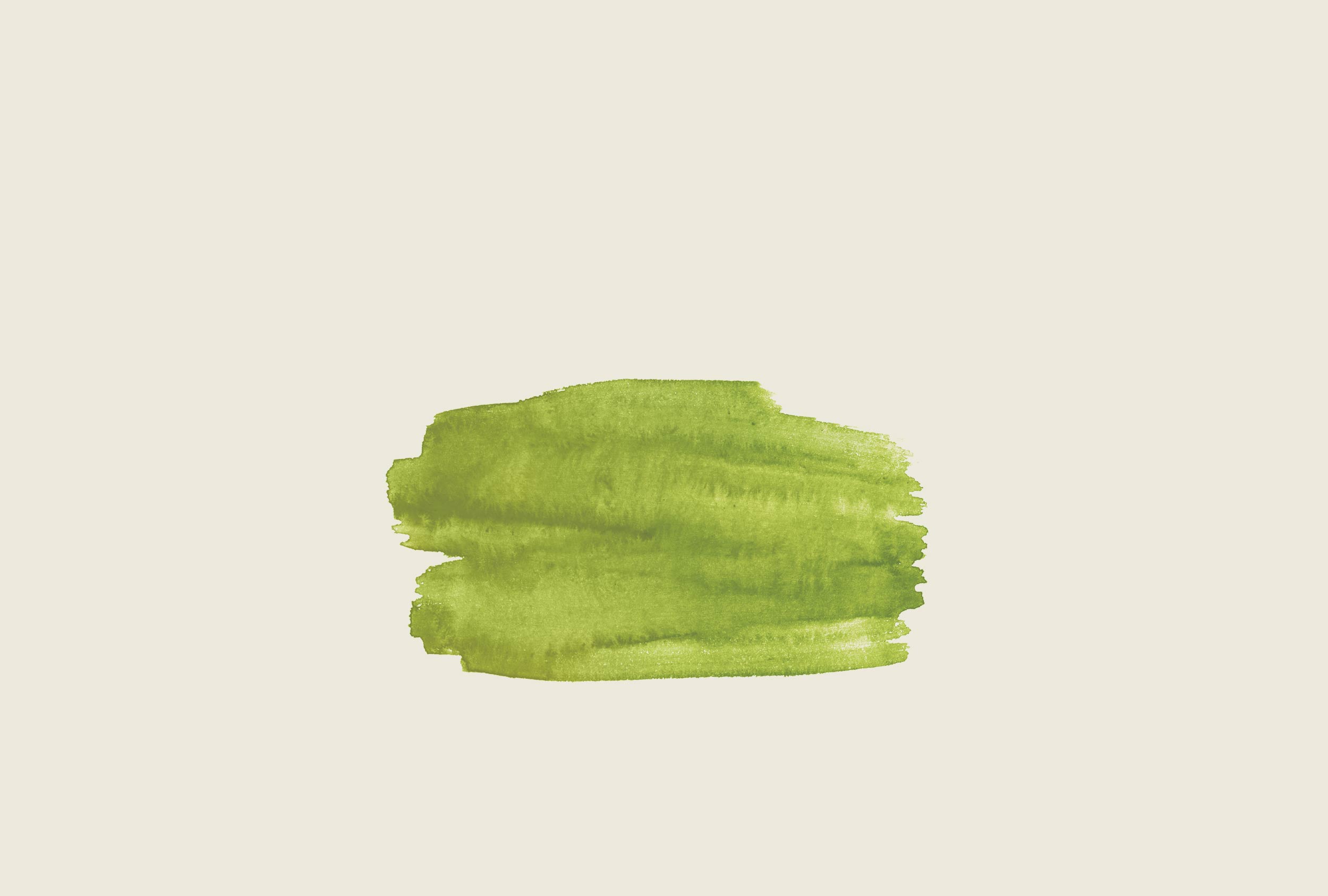 Organic Sheep Cheese
Traditional Style, 150g
Made traditionally and with high standards in a family-run production business in Greece – we accept nothing less for our sheep cheese. It gets its firm consistency and its incomparable, mildly tangy taste from 100% organic sheep milk, high quality and a lot of attention to detail.
Incredients
Pasteurised sheep's milk*, salt, microbial rennet, lactic acid cultures.
*from controlled organic farming.
Nutrition (per 100g)
Energy value

1116kJ / 269kcal

---

Fat

22.4g

saturated Fatty acids

16.0g

---

Carbon

2.0g

Sugar

0.6g

---

Protein

15.1g

---

Salt

2.0g
Properties
Suitable for vegetarians
25% grass fibres Paper
---
GR-ORGANIC-03 Greek agriculture
DISCOVER EVEN MORE WHITE CHEESE?
Discover our Sheep Cheese in delicious, creative recipes!
What are you cooking today?
GAZİ stirred natural yoghurt Taze Peynir cream cheese GAZİ sheep's cheese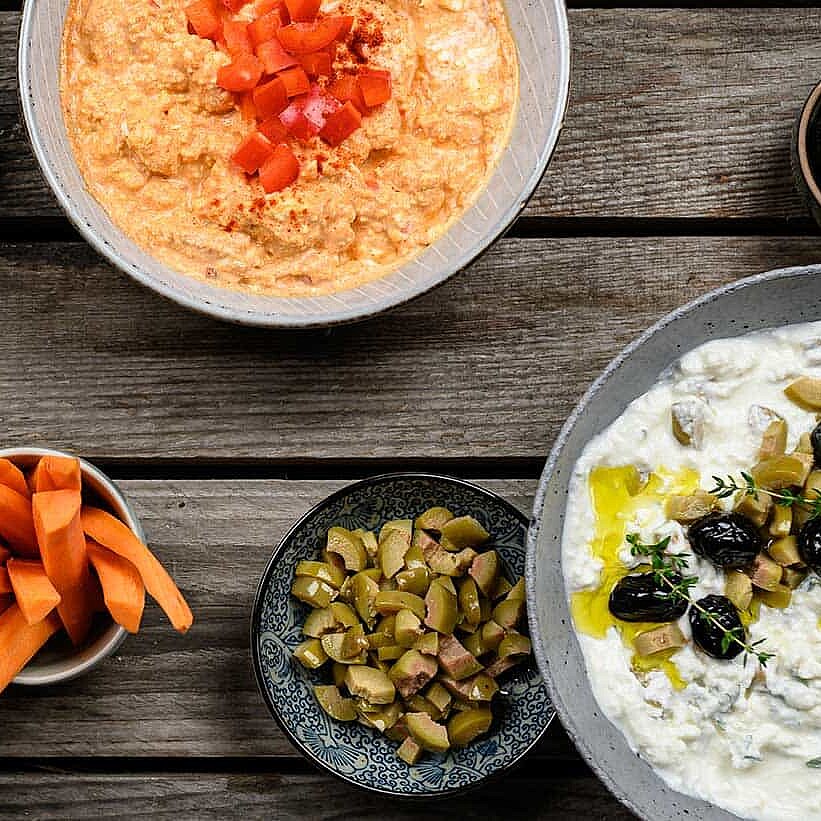 Sheep cheese
Trio of sheep's cheese dips
GAZİ unsalted Butter GAZİ Sürme Peynir Cream Cheese GAZİ Sheep's Milk Cheese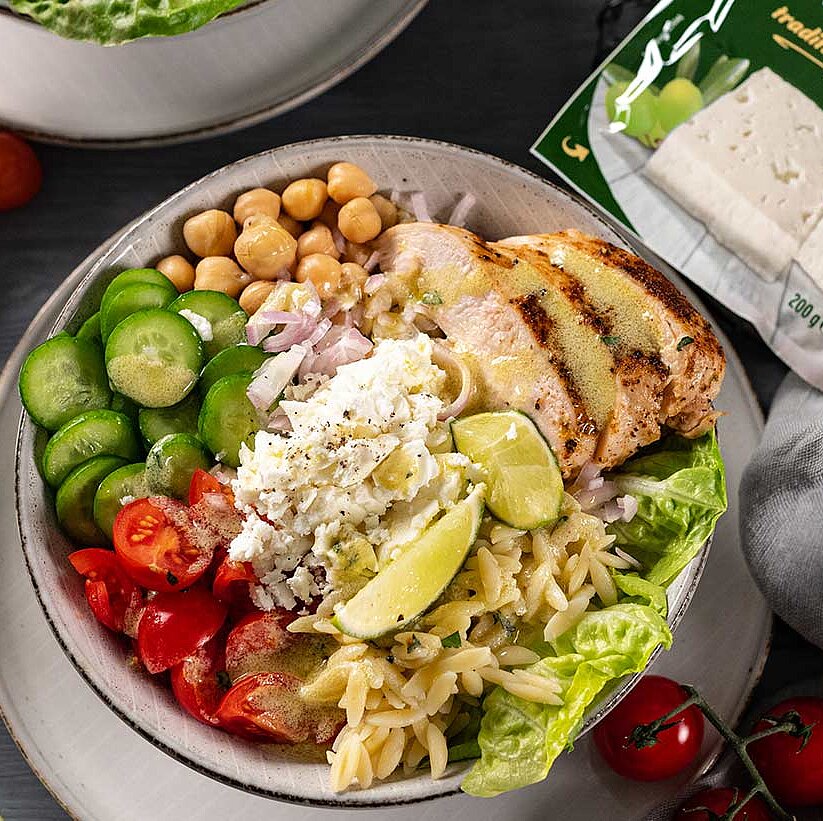 Sheep cheese
Orzo pasta bowl with sheep's milk cheese
pack GAZİ Feta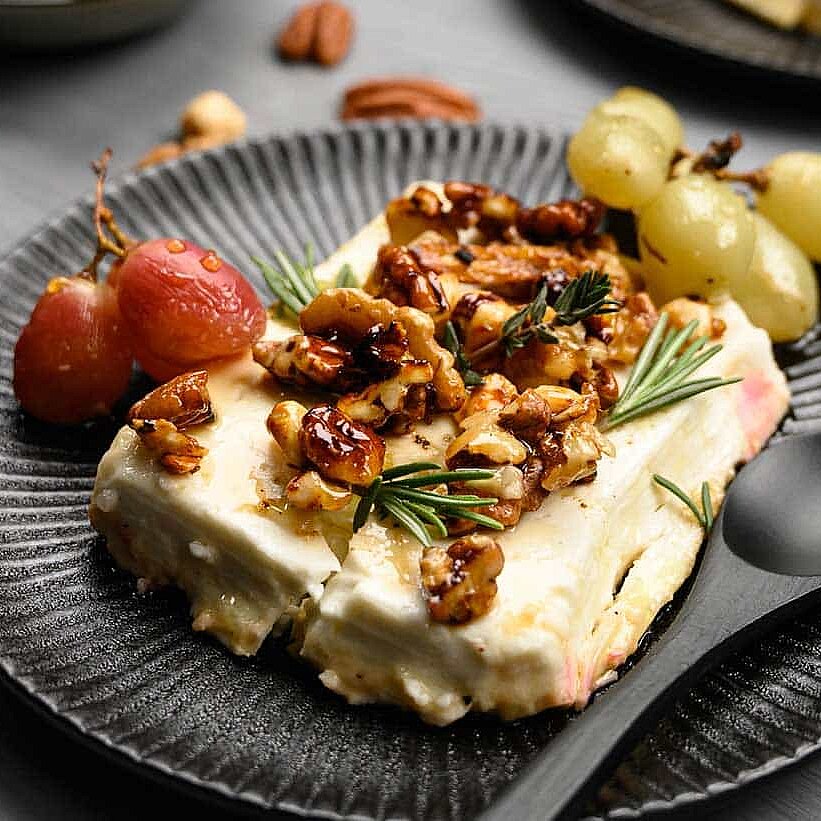 shepherd's cheese
Oven-baked feta with honey and nuts
To the Sheep Cheese recipes